Girivanvasi Educational Trust (GVET) was founded by Padmabhushan Pujya Karamshibhai Jethabhai Somaiya in 1991. It runs the Nareshwadi Learning Centre (NLC)
Our Campus
located on a 12 acre campus in the lush green environs of the Experimental Farm of Girivanvasi Pragati Mandal (GVPM) which
Karamshibhai founded in 1974 as an Integrated Rural Development model.
NLC comprises the Leelaben Kotak Primary School, the K J Somaiya Secondary School, the Vocational Education and Training Centre (VETC), hostels for girls and boys, the Children's Home approved by Women & Child Welfare Department of the Government of Maharashtra, the School Health Centre and the School Farm and Nursery. and The Skill Training Centre, Pradhan Mantri Kaushal Vikas Yojana Centre (PMKVY).
The NLC campus is surrounded by paddy fields and a fruit orchard abundant with mango, coconut and chickoo (sapota) trees, contributing to an ambience of spontaneous creativity and learning.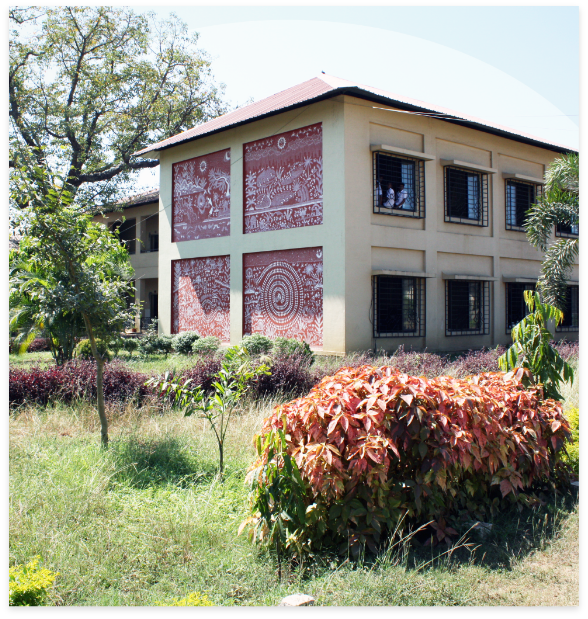 Vision
Empowering each child to reach his or her dream.

Mission
NLC nourishes the physical, intellectual, emotional as well as spiritual development of each child by providing an innovative education, caring home environment & fostering community involvement.

Values
We believe that children's education leads to development of the community.
We believe that investing in education for girls leads to empowered women.
We believe that the children are the future.
We believe that every child must be given a chance to follow her/his dreams.
We believe that the underprivileged have the same rights as the privileged.
We believe that physical, mental, emotional, and spiritual development are an integral part of education.
We believe that all members of Team Nareshwadi along with the children, their families and communities play a critical role in the improvement of child quality.
We believe that all members of Team Nareshwadi are lifelong learners.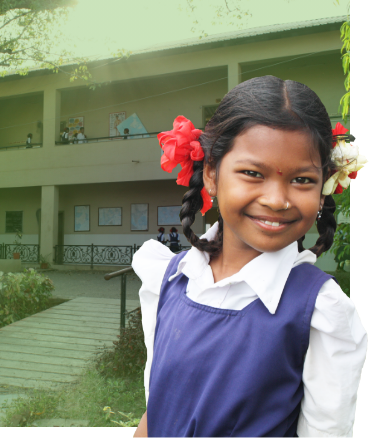 Children admitted to Nareshwadi are from underprivileged families, aged 5 to 17 years and study from 1st to 10th grade. 95% are from the local Warli tribal community with a few Kokanas, Katkari and Dodhi. About 10% are children of single parents or no parents, HIV infected and affected families.
Since 2010, NLC has been closely engaged with the community as part of its Village Improvement Programme.
Partnership
NLC, in partnership with its sister institution GVPM, conducts training workshops for the children's families and communities to start agriculture-based livelihood activities in their own villages thus curbing migration and getting more children into school.
Nareshwadi staff work together, to create a compassionate and conducive learning environment, where children can grow up to be transformational leaders of their community as envisioned by our Founder.